Company.
Genome Technologies is one of the fastest growing IT firms in Kenya, offering a comprehensive range of IT and Office Automation solutions. Established in 2012, the company is currently headquartered in Nairobi, and prides itself in the delivery of quality services tailored to meet the growing demands of various clientele. The company is diversified in its business interests, which span from IT Solutions, System Integration, Security Products and Services to Biometric Solutions, Business Engineering and Office Automation Systems.
[ultimate_img_separator]
Mission.
We're committed to organic growth through the careful planning and application of sound business principles. At Genome Technologies, we truly believe that going beyond the impossible is the only way to discover the limits of the possible. We work hard at outdoing our competition both locally and globally, to provide only the highest quality in advanced solutions.
---
We have made our mark by actively pursuing innovative technologies and new business opportunities in order to provide businesses with the tools they need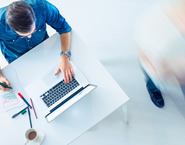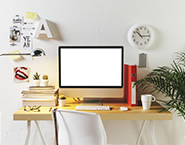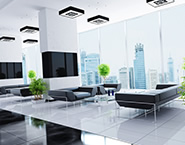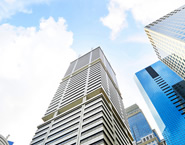 [bsf-info-box icon="Defaults-cogs gears" icon_size="32″ title="BUSINESS DEVELOPMENT STRATEGY"]
Genome Technologies
has made its mark by actively pursue innovative technologies and new business opportunities in order to provide businesses with the tools they need to make effective transitions to true e-business environments. Faced with increasing levels of globalization, merger, acquisitions, and advancements, we have never been more aware of the need to stay "one step ahead" in this industry. We take pride in the great value we place in offering high standards-based, service-oriented solutions.

Genome Technologies also enjoys an established track record of excellent support & service standards with our customers. Positive feedback, extensive expressions of satisfaction, and referrals based on quality service provided to customers. These are the things we thrive on, and as such they are invaluable to our company.  We intend to keep up with our solid reputation to hold on to our loyal clientele, and continue to grow uniquely and exponentially in the IT industry in order to be able to offer even more effective products & services.[/bsf-info-box]
Leadership.
Maintaining Integrity with both Our Customers and Business Partners
Under-promise and Over-deliver on expectations
Steady growth in competence and scope of business activities
Assist our Customers and Partners in achieving their goals, to in turn achieve ours.
The fundamentals of our business are solid. We set exacting standards for ourselves and measure up to them.  In all our work, we are guided by an unwavering focus on quality and sustained business benefits for our Customers.
Our clients include many reputable organizations in various industries.  We believe that so far, our critical success factors have been largely based on:
Mutually rewarding, long-term relationships with customers
Cost-effective solutions
Sound knowledge of products & experience that has allowed us meet unique requirements.
Teamwork and efficient communication
Skilled, solution-oriented support
Customer-oriented products and services
Diversified business interests
Friendly, highly-skilled professionals
Commitment to providing top-of-the-line solutions
Unmatched before and after sale customer assistance
At Genome Technologies, we are dedicated to our founding philosophy of delivering superior value, quality and service tailored to every customer's needs.  So far, we have achieved all of this distinction through:
⁃     Our focus on building valuable lifetime relationships with all of Our Customers by doing our best to enhance their business efficiency and profitability.
⁃     The confidence that we have built in these same customers who now rely on the Products & Services we offer and trust our commitment to serving them efficiently.
⁃     Cooperation in the key relationships which we have established with Our Partners, who have been the driving force; allowing us to continually provide products and services that use leading-edge technology to Our Customers.
Our main goal is to deliver technology solutions that provide long-lasting value to your enterprise, in a way that allows it to be both dynamic and strategic in growth. In conjunction with the right partners, our team will work over-time to ensure that your needs are met completely. We'll craft a solution that deploys the right products, uses the best systems, future-proofs your business with the right architecture, and implements our best practices to provide verifiable results. It's important to us that every project succeeds, so we manage all projects through their complete life cycles, ensuring that they meet required service levels and provide headroom for future growth after initial execution.
Our Partners
Our business strategy is to foster strategic alliances and partnerships with leading technology institutions that are in line with our principles. This places us at the forefront of technology and new developments in the industry and allows us remain competitive and efficient in our service delivery.